ESL SUMMER CANOEING
Include our Canoe Tour in your Summer Camp Activity Calendar.
This short – 45-60min canoe activity has been designed specifically for the international esl summer camps. It perfectly suits teenagers and kids with no previous canoe experience.
It includes:
• a short on land instruction, putting on life jackets and choosing paddles (all done by our instructors)• a tour of the Bird Sanctuary• a paddle to the lookouts point with the city skyline at the background (selfies, and photo opportunities)• canoe race through the Toronto Islands Dragon Boat Race CourseOur instructors are in each canoe at all times
---
The program cost is $10 plus HST/person
Leaders, Councelors, Chaperones and Teachers are free of charge
This price includes:
• instructors
• insurance
• all the equipment
• on land intro (15 min)
• canoeing (45-60min)
---
Transportation to/from the islands
The ferry: round trip fare: $3.80 children under 14, $5.16 students under 19 and seniors, $7.87 adult, children under 24 months free. Bulk tickets and monthly passes may be purchased from the Ferry Ticket Office at the foot of Bay Street
Water taxis:
This means no line ups and no missed ferries.
$10/person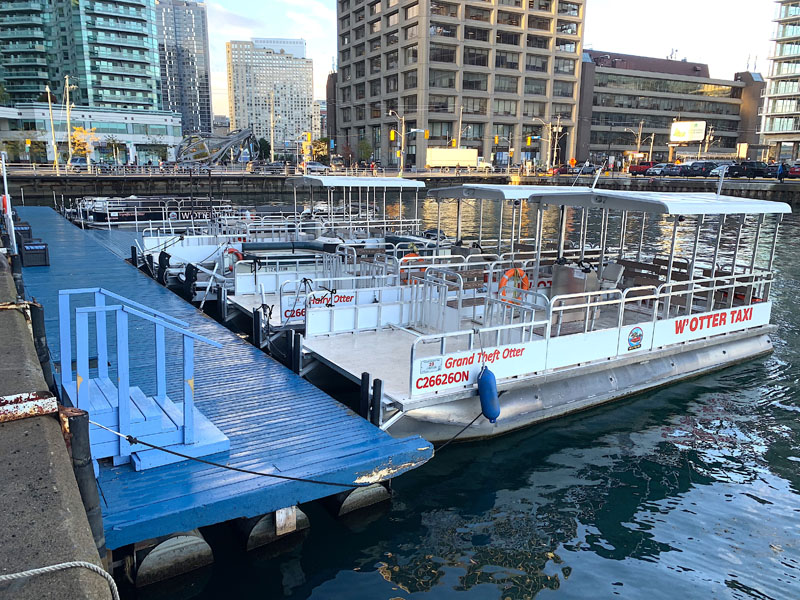 BBQ/Picnic Lunch option
After the canoe program, have a great meal at one of the islands picnic area. We can provide pizza or prepare juicy hot dogs at one of the BBQ grills in the park. All comes with soft drinks and water. There is always plenty of food and enough for the seconds.
$15/person plus HST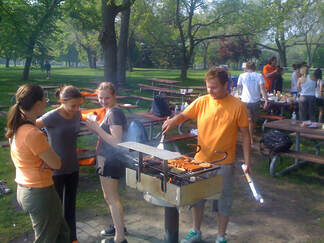 After lunch, if the campers still have the time and energy, why not try some sports activities.
Beach or regular volleyball, soccer, badminton and more.